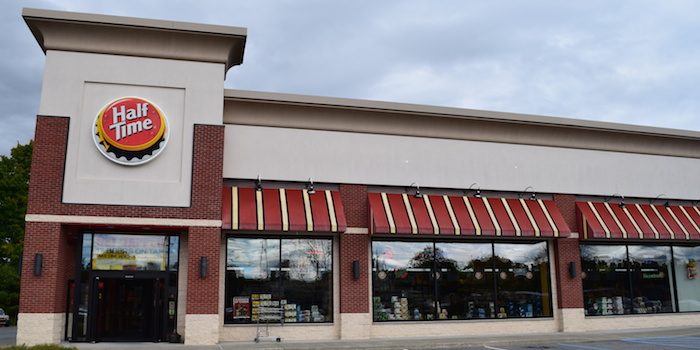 Our second 2016 Retailer of the Year award winner recognizes that a business must deftly balance size and customer service. It's no easy task. Between two New York locations (Poughkeepsie and Mamaroneck) the craft beer chain Half Time Beverage stocks about 6,000 SKUs. Rows and rows of shelves and freezers contain brews of every style and nationality.
Beer novices would be forgiven for feeling overwhelmed during their first visit. Of course, Half Time is not content to let customers walk around confused. Employees are well prepared to serve as guides, since education is a critical component of the Half Time experience.
Half Time Beverage Fast Facts:
Owners: Alan & Jason Daniels
Founded: 2002
Locations: Two (Mamaroneck and Poughkeepsie, NY)
Size: 9,000 to 20,000 square feet
Offerings: Beer, cider and accessories
SKUs: More than 6,000
Specialties: 22-tap growler bar, 50-door cooler
Match.com for Beer
"We have five to ten employees on the floor at all times, asking if they can help," says Jason Daniels, COO of Half Time and the son of its founder, Alan Daniels. "They'll ask customers, 'What kind of food do you eat? What macro beers do you like to drink?' And they'll think about similar spices and elements."
The goal is for staff to deduce something definitive about customers' palates.
"We really do try to get to know every customer that comes in," says Mitchell DeSimone, a certified cicerone and Half Time employee. "It's like Match.com. Based on what you know about a customer, you can find them the perfect beer."
This can include how someone likes their coffee. Black? Bitter? With a lot of milk and caramel? Or, how does someone feel about roasted malts? Caramel? IPAs?
These are all helpful hints toward which beers customers will likely enjoy. After all, many shoppers who visit Half Time don't know every product on the shelf. Or they're afraid to try new things – until gently prodded in a new direction.
"As you get to know customers and what they drink, you can see them develop," DeSimone explains. "One guy came in all the time for Oscar Blues Dale's Pale Ale. He'd just buy it and buy it and buy it. And then one day he said to me, 'I feel bad that I'm always drinking this beer. There are thousands and thousands here, but I only buy this one. I want to try something new.'"
"This happens more and more every day," DeSimone adds. "You help a customer branch out." DeSimone led that customer to Half Time's mix-six section, where customers create their own six-packs from a selection of singles. This encourages experimentation, so if some beers connect with a palate, shoppers have new brews to keep them coming back.